GREEN LIFE BY RRF VITAMIN WATER GEL CRYSTALS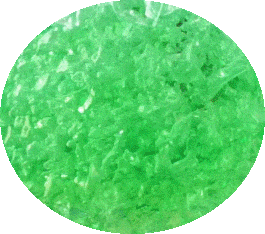 How to Safely Water Feeder Insects.  Vitamin Infused Green Life Water Gel Crystals are the healthy alternative to expensive commercial gel quenchers or cubes.  Green Life Water Gel is pre-made and comes in a variety of sizes to suit your colony size.   Your Insects will not drown as the gel is a thick rich gel that is refreshing and will give life to your feeder insect colony.  
Green Life Vitamin Water Gel Crystals have just the right amount of calcium & vitamins to feed your insects and along with The Best Gutload is a prime way to pass along nutrition to the animals you feed. They are a clean, healthy way to quench the thirst of roaches, dermestid beetles, crickets and other feeder insects.
Green Life Water Crystals will keep your insects from drowning, keep their habitat clean, and last longer than just water. Water is actually stored inside the hydrated granule, forcing your insects to suck it out when thirsty.
Green Life Water Gel Crystals
absorb up to 400 times their weight in water. These water absorbing  polymer crystals are the main ingredient in overly expensive commercial insect water and cricket quencher type products. Cricket water crystals are a perfect supplemental source of water for your feeder insects.  
You won't have to water as often, and you'll replace the wick method and or sponge method.
Sponges and damp paper towels promote bacteria growth, this bacteria is eaten by the insects. Green Life Water Crystals are hygenic and safe for your feeder insects and will last for a long time before needing refilling.  If the crystals become dry simply rehydrate them with a bit of water.
Buy Green Life Water Crystal Gel  For your feeder insects like feeder roaches and Dermestid Beetles.  The water Crystal Gel is safe and dissolves into carbon dioxide and water
Checkout our Dermestid Beetle & Larvae Colonies Here
More Dermestid Beetle Resources